John Tyler High School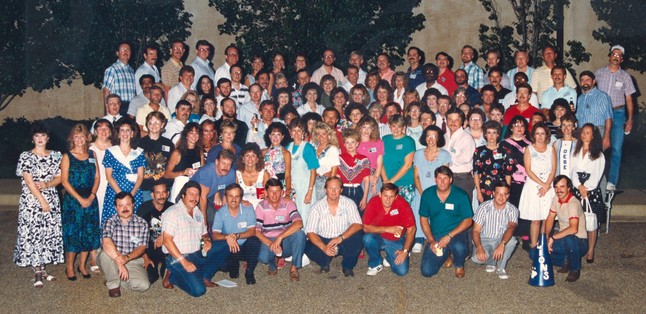 Our 20 Year Reunion
1989
Are you in this picture?
John Tyler High School
Class of 1969
Beware Senior humor
https://www.youtube.com/embed/9nndS22Qda0?rel=0
Remember, after viewing the link just click the "Back to" arrow in the upper left corner of your browser.
---
ANNOUNCEMENTS
•

If you have trouble logging on to your account you may have changed your email address and not updated the one you designated in your profile. Or you may be like a lot of us and just forgot it or the password.

We cannot see the password you submitted but we can change it and notify you. Likewise if you have forgotten what email address you submitted we can change that to your current usage.

We hope you will get up-to-date with your profile and share with us what you have been up to. If you have not logged on in a while, things have changed so log on and get familiar with some of the new formats and get involved if you so choose.

If you can look at the "MISSING CLASSMATES" list and see someone you know how to get intouch with, PLEASE let them know there will be a 50 get together or just give us some contact information and we will send them an invite to join. You can send an invite to them as well from this web site

•


Any time you see a link to Youtube and you click it, like the one below, use your browser Return arrow at the very top most left corner to come back here.

Some Youtube listings get jerked from Youtube so if a link does not work... "It is what it is" just return and try another one. If you can send me a note about which link is no longer working, I will try to clear it and find a replacement.
UPCOMING BIRTHDAYS